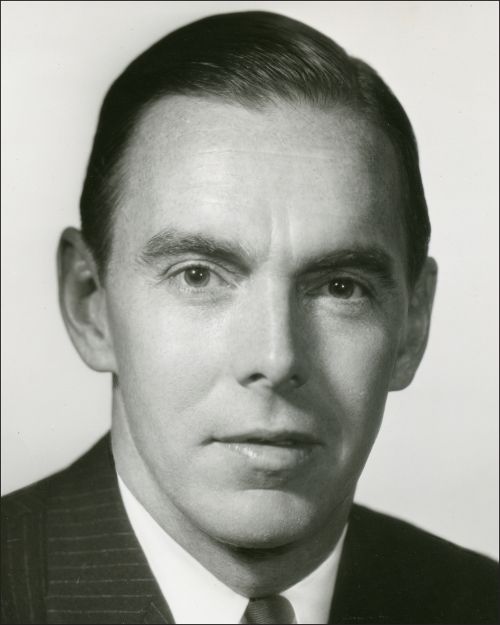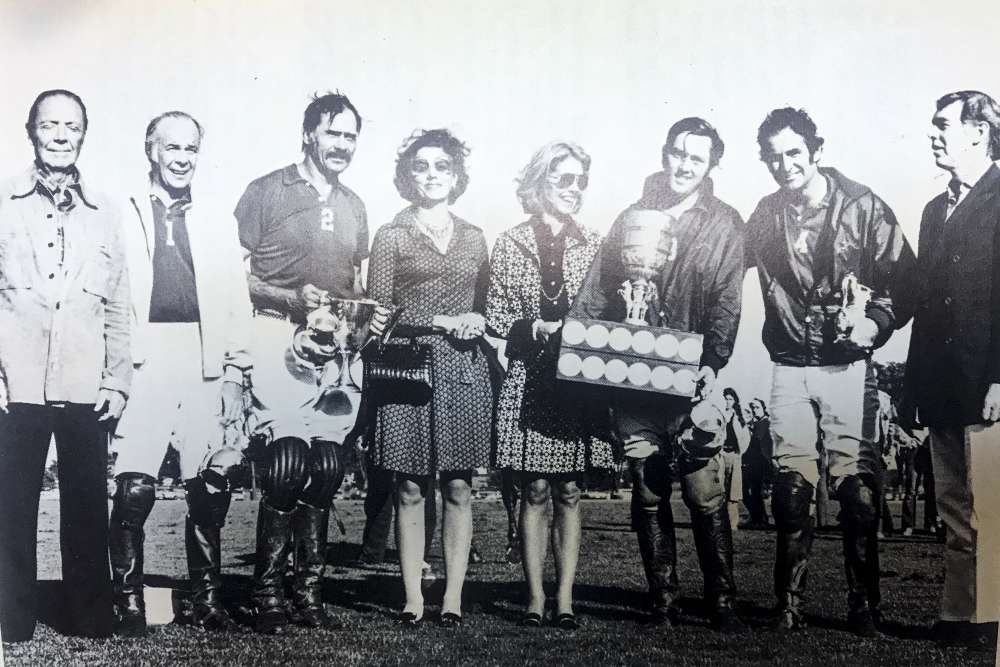 William T. Ylvisaker
"If you build it, they will come" William T. Ylvisaker dreamed big.
While the move from the Windy City to a swampy development doesn't strike one as particularly lofty, this auto-parts manufacturer was able to recast the sport of polo to its forgotten glory. He was a man of vision, who also possessed the drive to bring his grand schemes into fruition. In the business world, he transformed Gould, Inc. from a battery factory into a billion-dollar company at the forefront of technology. It is no wonder that such a visionary was able to transform Wellington into something even greater.
While C.O. Wellington purchased the land, and Bink Glisson helped cobble it together, it was Ylvisaker who put it on the radar. And that radar was not limited to South Florida. Ylvisaker dreamed larger than that. He wanted to attract the world, or at least the entire polo world.
Palm Beach Polo and Country Club–the nation's largest–rose from 1,650 acres of swampland, and attracted players from all over, including Prince Charles–on multiple occasions. The sport was played on 10 fields, with more than 2,000 horses stabled on the complex. In addition, the PBPCC included hundreds of condominiums, one of which offered to Prince Charles and Lady Di as a wedding gift from Ylvisaker. In 1986, Ylvisaker pulled Gould, Inc. out of the venture and resigned his post, but he continued to attend–and play–the Cadillac World Cup finals held at the club. Ylvisaker passed in 2010.
Obituary from the Chicago Tribune
William T. Ylvisaker was a hard-charging, polo-playing executive who saw sports as an apt metaphor for business as he transformed a small Chicago-area battery manufacturer into an electronics and technology conglomerate with annual sales of more than $1 billion.
Mr. Ylvisaker, 85, died of natural causes Saturday, Feb. 6, in a hospital in Wellington, Fla., several years after injuring his head in a fall, said his son, Jon. A former resident of Barrington, Ill., he was the developer of Palm Beach Polo and Country Club and had lived in Wellington since 1997.
The son and grandson of ministers in the Norwegian Lutheran church, Mr. Ylvisaker found lifelong passions in polo and tennis while a student at The Lawrenceville School in New Jersey. Active in polo throughout his life and a member of its Hall of Fame in Florida, he was a top amateur player who at one point was rated a 7-goal player. The top rating is 10.
He graduated from Yale University and came to Chicago to work for a company whose owner sponsored polo teams. He was an executive with GATX Corp. when he joined what was then Gould-National Battery in 1967 as chairman and chief executive officer.
Through a series of acquisitions, he shifted the company's direction to technology and electronics, and sales boomed. He built a corporate campus in Rolling Meadows that included health clubs, swimming pools and running tracks.
He also directed Gould's purchase of an expanse of scrubby, flat ranchland in south Florida that became Wellington, a residential community built around polo, tennis and golf facilities.
The dramatic transformation of Gould came with associated cost-cutting and management turnover, earning Mr. Ylvisaker a place in one business magazine's list of the era's toughest bosses.
Amid a rocky economy in the early 1980s Gould was hit with a number of losses and write-downs, and began divesting itself of a number of businesses. Gould sold its interest in the Palm Beach Polo and Country Club in 1986, the same year Mr. Ylvisaker left the company.
He went on to start a company called Corporate Focus to acquire and operate manufacturing and industrial service companies, while also expanding his interests in polo and horse breeding.
"He was always about vision and tomorrow and the next great thing," his son said. "He was incredibly driven."
Mr. Ylvisaker's three marriages ended in divorce.
He is also survived by two daughters, Laurie Ylvisaker and Elizabeth Maren Keeley; and four grandchildren.