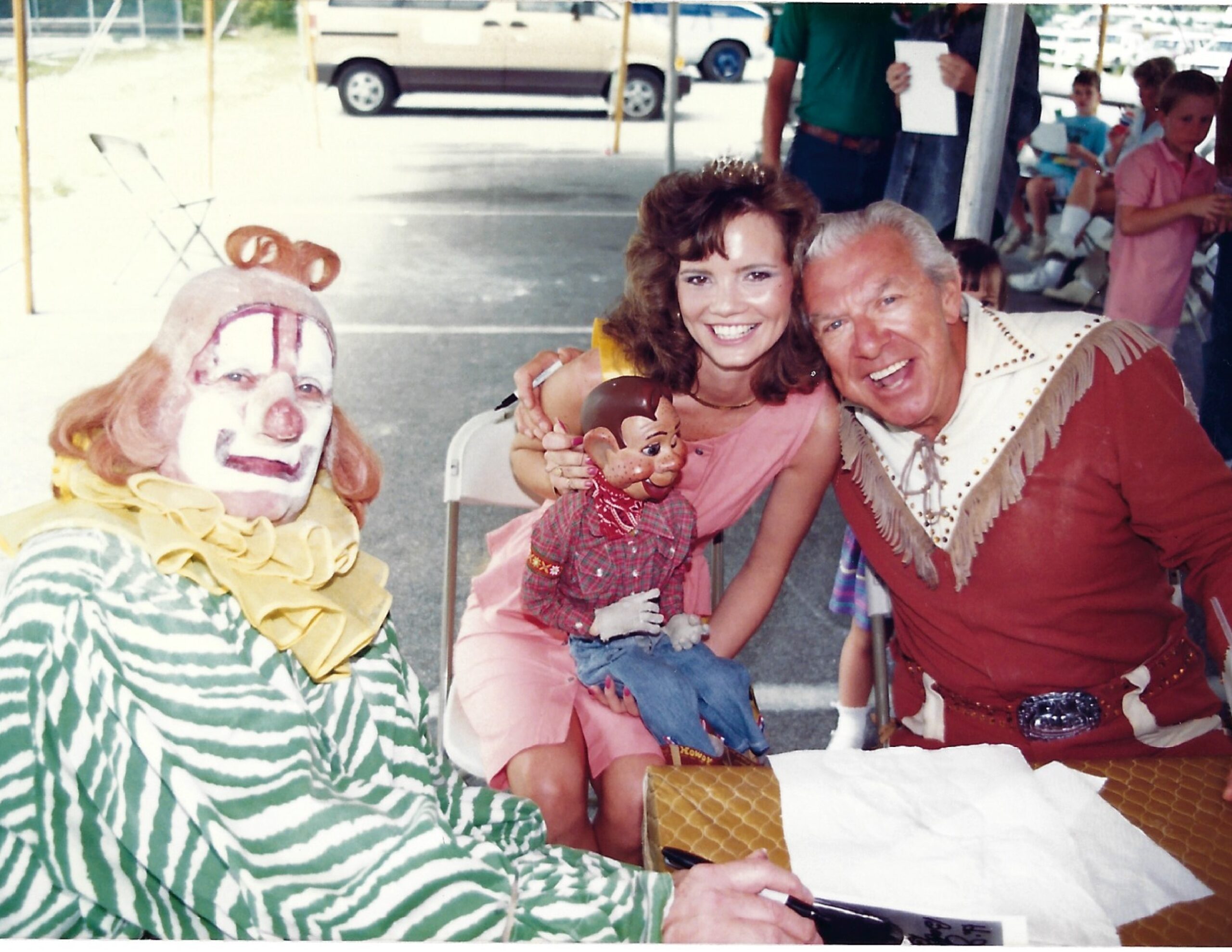 It's Howdy Doody Time in Wellington – April 1988
The familiar phrase has been updated for one of the events in a daylong celebration in Wellington on Saturday.
Buffalo Bob Smith and sidekick Clarabell of the 1950s television show gave a nostalgic performance at 2 p.m. on Saturday during the the first anniversary of the Boys & Girls Club of Wellington, 3401 Southshore Blvd.
In addition, 300 athletes from age 12 to 65 will compete in the championship of the Diet Coke Biathlon Series, beginning at 8 a.m. at the clubhouse.
The event included a 3-mile run, followed by a 12- to 13-mile bicycle ride, and finished with another 3-mile run. The biathlon is the fourth in a series, completing the the first annual event, said Denis Tebron. He and his brother, Steve, of Exclusive Sports Marketing in Boca Raton initiated the competition.
After the biathlon, local activities included a bicycle rodeo and sprint competition and a bike-decorating contest. Basketball sharpshooters and baseball batters tried their luck during the hoop throw and home run derby.
Roger Rossi and The Hubcaps played '50s and '60s music, and parents tested any lingering skills at the "baby boomer" area with hopscotch jacks and pickup sticks.
The 30-minute Howdy Doody performance was followed by an autograph session. Hayrides from the Wellington Clydesdales were available from noon to 3 p.m.
The event took place at the Boys & Gils Club of Wellington, located at 3401 South Shore Blvd. In 1988, Jim Silver stated, "We're serving approximately 1,300 kids," said Jim Silver, executive director of Boys Clubs of Palm Beach County. "It's definitely a good amount. We have met all expectations. The only problem is we're going to have to develop and expand the facility as quickly as possible."