New Organization Aims To Preserve Wellington History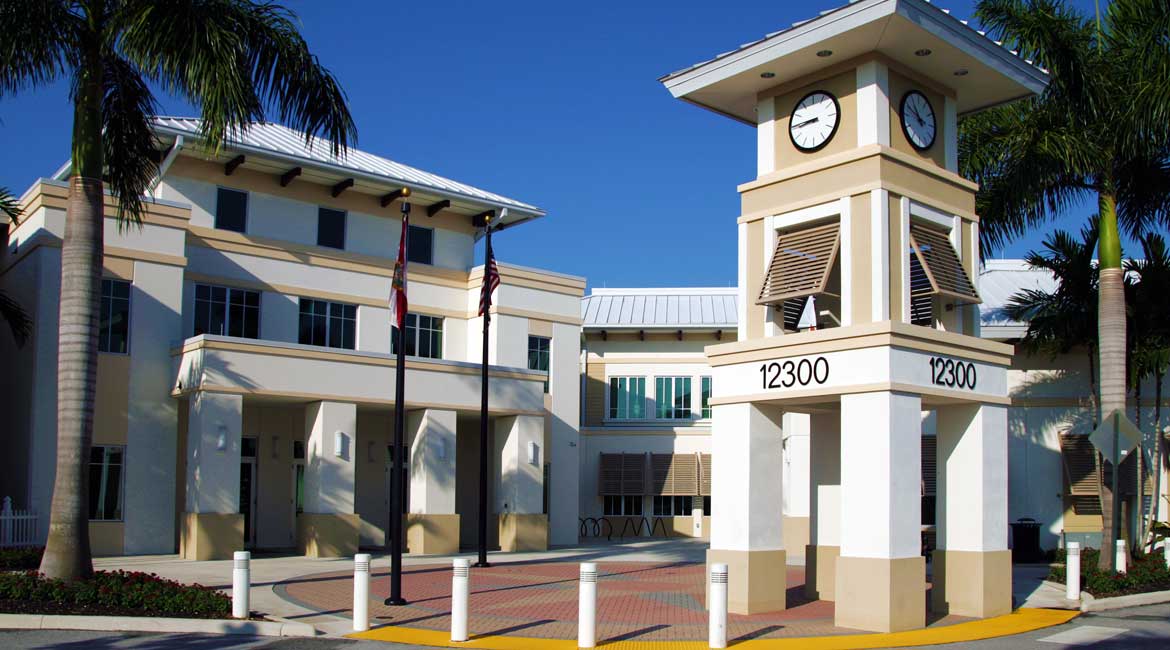 Three longtime Wellington residents have come together in order to "unite the community, young and old." Laurie Cohen, Maureen Budjinski and Francine Ramaglia believe it's time for Wellington to have its own historical society to preserve and document the history of the Village of Wellington.
"To celebrate Wellington and its history," Ramaglia explained.
The Wellington Historical Society first came to mind for Cohen more than 10 years ago.
"It just kind of sat in my mind for all that time because I was trying to raise children, be a councilwoman and work a full-time job," she said.
Cohen, who became the current village attorney after her time on the council, found help from former Councilman Howard Coates, who created a corporation and listed Cohen as its president.
Moving forward in time, Cohen has now been joined by Budjinski, a longtime community activist, and Ramaglia, a former assistant village manager, to help spearhead the Wellington Historical Society project.
For those interested in becoming part of the effort, an informational and board meeting will be held at the Grille Fashion Cuisine, located at 12300 South Shore Blvd. in Wellington, at 5:30 p.m. on Thursday, Jan. 11.
"Wellington has a signature of a lot of people. They've left their signature. They've left their mark, but their names are not there," Ramaglia said. "This is an opportunity to get those stories out and share them and build them."
In the spirit of uniting the young and the old in Wellington, Budjinski said it is now or never, because the oral history will disappear if not given a chance to be shared now.
"Many of us won't be here anymore in a few more years — people who are here for a long time or since the beginning," Budjinski said. "I have been involved with another historical society, and it's so exciting to keep everything and archive everything, and I just love that."
Budjinski added that people who have lived in the village 20 years or more still don't have a complete grasp on the rich history that encapsulates Wellington.
"They don't remember certain names, certain businesses, certain things that need to be checked in history," Budjinski said. "It needs to be archived. There's a lot of people in Wellington who have all these items they can donate, and I think it's the most exciting thing that I've done in years."
Cohen, Budjinski and Ramaglia are all on the same page, believing that Wellington's history is a jewel that should be on display in the village.
"I think it's critically important to capture the history before we don't have access to it anymore," Cohen said. "We have so many people who are still around, and I think it's important to take oral histories and to get their remembrances and recollections of how things got started and what Wellington was like in the early days and the growth that they've seen."
Ramaglia is a historian in her own right about the village, having grown up and lived in Wellington all her life.
"When I wrote my cover letter to take the job in Wellington, I said: 'This is my dream come true. It could never have more meaning,'" Ramaglia said. "It's hard for people to believe that Wellington has such a great history, but it really does. It's rich with history, and the stories unfold."
She said that not only is the story special to the people in the village, but it's an important part of the history of Palm Beach County.
"Wellington is kind of historic in Palm Beach County because it was the first PUD [planned unit development] that was approved," Ramaglia said. "What's happening now in Wellington is going to also be a very interesting part of the history."
Wellington was first approved as a development in the early 1970s, with the first homes built in the mid-1970s. It was led by master developers and the Acme Improvement District as an unincorporated area until Dec. 31, 1995 — the effective date of a years-long incorporation effort.
Cohen and Ramaglia said that is an important day for the village, but it was not the beginning.
"For 20 years before that incorporation, Wellington was completely thriving," Ramaglia said. "Leading Wellington were different civic and community groups, as well as the developer and Acme."
Fast-forward to the present day, Cohen said the society is still in its beginning phase, but hopes are to create a nonprofit entity, allowing people to benefit when they make donations to the Wellington Historical Society.
"We need to find a place to display and store memorabilia that people might want to donate," Cohen said. "I think we'd like to do some outreach in the schools and have a kind of a young friends program. We've talked about having an annual signature event as a fundraiser, which at least for now we've thought about having on New Year's Eve — because that date is significant in the history of Wellington."
She is excited about all the possibilities. "This is our legacy. This is our gift that we're giving to Wellington, creating this place where all of the history can be deposited," Cohen said.